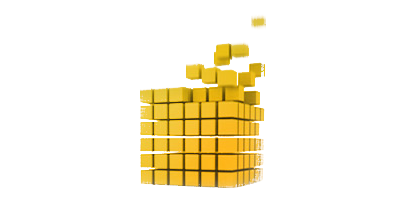 Sol-3 GmbH & Co. KG
An der Klostermühle 1
D-65399 Kiedrich

Phone. +49 (0) 6123 7029 12
Fax. +49 (0) 6123 7029 29

E-Mail: sales@sol-3.de

Responsible for the webpage content: : Norbert Geus

USt-ID: DE 204978307

Register No: WI HRA 6607

General partner: Sol-3 Verwaltungs GmbH
Managing Partners: Norbert Geus, Dirk Zoller

Register court: Amtsgericht Wiesbaden
Register number: HRB 17786

TeamViewer: QuickSupport



Basic information
Sol-3 GmbH & Co. KG takes your data protection very seriously and treats your personal data confidentially and in accordance with the legal data protection regulations.
Definitions of the terms used (e.g. "personal data" or "processing") can be found in Art. 4 GDPR.
You can also visit this website without providing any personal information.
Handling of personal data
If you contact us through the contact options offered and provide us with personal data, your details will be stored in accordance with European and German data protection regulations so that they can be used to process and answer your inquiry, to justify and terminate contracts concluded with you and for technical administration. Your personal data will not be passed on to third parties without your express consent, unless we are legally obliged or entitled to do so or such a passing on is necessary for the purpose of contract fulfilment and permitted by applicable data protection law.
Rights of the user
According to the GDPR you have the right,
• to revoke the consent with effect for the future at any time.
• to receive, upon request, free information about which personal data about you has been stored.
• the correction of false data and the restriction or deletion of your personal data.

If applicable, you may also assert your right to data portability. If you believe that your data has been processed unlawfully, you can lodge a complaint with the competent supervisory authority.
Deletion of stored data
Unless your request conflicts with a legal obligation to store data (e.g. data retention), you have a right to have your data deleted. Data stored by us will be deleted if it is no longer required for its intended use and there are no legal retention periods. If deletion is not possible because the data is required for legal purposes, data processing will be restricted. In this case, the data will be blocked and not processed for other purposes.
If you wish to have your personal data stored corrected, blocked or deleted, or if you have any questions regarding the collection, processing or use of your personal data, or if you wish to withdraw your consent, please contact us at the following e-mail address: sales@sol-3.de
Contact Form
Data transmitted via the contact form will be stored, including your contact data, in order to process your request or to be available for follow-up questions. This data will not be passed on without your consent.
The processing of the data entered in the contact form is based exclusively on your consent (article 6 paragraph 1 GDPR). A revocation of your already given consent is possible at any time. An informal notification by e-mail is sufficient for the revocation. The legality of the data processing operations carried out until the revocation remains unaffected by the revocation.
Data transmitted via the contact form will remain with us until you request us to delete it, revoke your consent to store it, or there is no longer any need to store the data. Mandatory legal provisions - in particular retention periods - remain unaffected.